Cougar® SDC Small Truck Vibrator
Rugged and economical, the Cougar® SDC Small Truck Vibrators provide power to improve the speed and efficiency of unloading salt spreaders and other mobile equipment. Models are available to suit your spreader and your typical load.
Features and Benefits:
Up to 80 pounds of vibratory force to improve the unloading of wet, sticky, fibrous or even frozen material.
Small, lightweight units require minimal space.
Weather-proof aluminum housing provides high output to weight ratio.
Supplied with mounting hardware and electrical connections.
Sealed ball bearings are permanently lubricated.
Options:
Choose from 12- or 24-volt motor; models match force to output requirements.
Our technicians and engineers are available to provide expert advice and assistance on this product and all of your bulk material handling questions and problems. Please contact us today and let us help!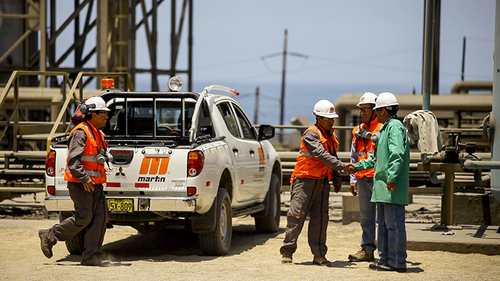 Free Engineering and Application Assistance
Our technicians have solved problems for people in your industry all over the world. Take advantage of our wealth of knowledge. Tell us about your situation today to learn how Martin can improve your performance, safety and bottom line - with no obligation. We want to ensure that you choose the right solution for your exact needs and we are willing to invest the time upfront to get it right the first time.
Briefly Describe Your Application
Call Us Today
+91 20 66788270