Multi Port Air Cannon Eliminates Material Flow Problem
Problem
A large cement plant in Turkey produced 7,500 tons of clinker per day. After improvements in 2011 to increase production to 9,500 tons of clinker per day, they became the cement plant with the highest clinker production capacity by Turkey's only rotary kiln. The rotary kiln entrance ramp area at the bottom of the preheater tower developed material flow problems because of the vertical angle of movement at the transition point and the horizontal angle of movement of the material.
The cement plant contacted Martin Engineering to give them a more precise engineering study of the fluid flow problems.
Solution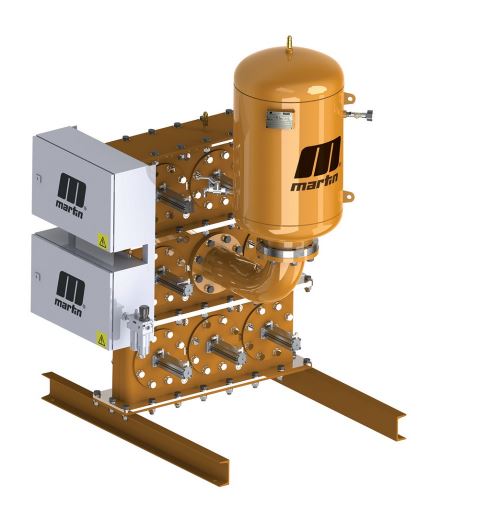 Martin installed the Martin® Multi Port Air Cannon to correct the material flow problems in the most effective and efficient way, and also to eliminate the risk to the workers who had to manually clean and maintain the area.
Results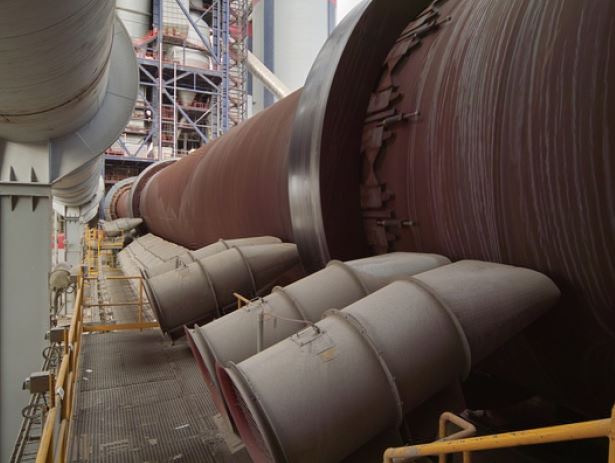 The Martin® Multi Port Air Cannon uses one air tank that discharges to eight ports through stainless steel hoses to improve process efficiency. The Martin® Multi Port Air Cannon keeps moving components centralized, so they are easier to service. Service is safer too, because workers stay away from hazardous conditions.
The cement plant has reported that the material flow problem has been eliminated and want to continue working with Martin on additional efficiencies.

We've solved your problem somewhere before!
While your problem seems unique and frustrating, with 70+ years of solving similar problems around the world, and with the most experienced and educated people on our teams, we can assure you that we've "Been There, Done That." At least close enough to know what needs to be done next and adjust for your situation.
Put Us To The Test For Free! Let Us Give You a Solution.
Call Us Today
+91 20 66788270